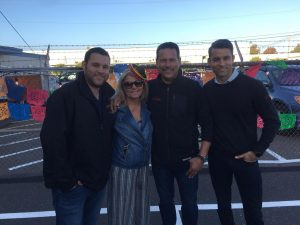 As we're sure you've all heard by now, Mi Rancho is currently in the midst of their 80th year of serving up Pure Tortilla Joy. To celebrate the occasion, Mi Rancho hosted the party of the century to commemorate the event.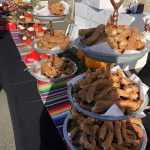 Members of the Mi Rancho family came from far and wide to help us celebrate, bringing all members of their families to join in the fun. There were games a plenty and the younger ones sure did have fun coloring the day away and snagging some sweets from the dessert table.
Some of Mi Rancho's best friends and business partners showed up to show their support, many stating that they simply needed to be there to celebrate such a huge accomplishment as 80 years in business. Guests feasted on delicious tacos and burritos served by local award winning food truck Senor Sisig.  Mona's Fruits & Foods served fresh fruit, who sent some of their best food trucks out to help feed all the members of the Mi Rancho family. Organic Tortilla Chips were in high demand, as local favorite Picante supplied fried tortilla chips of our classic Organic Corn Tortillas that you've come to love.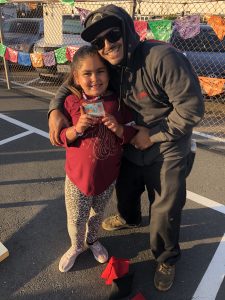 Mi Rancho took time to honor the winner of their internal coloring contest, as employees' children submitted drawings about "What Mi Rancho Means to [Them]."  Grand-prize winner, seven-year-old Zayna Afanador captured the spirit and sentiment of the day with her submission stating "Mi Rancho is Family."  We truly are a family, growing and expanding together, but remaining true to our values as a company along the way. It was a prideful day, being able to share what we've all worked so hard to build with those that have supported us along the way.  This party was the epitome of pure tortilla joy.
"It's truly an honor." said Manuel Berber, President of Mi Rancho. "To have been accepted by this community for eight decades, and to be able to share this whole experience with my family has surpassed my wildest dreams. I am blessed to have shared this journey with those I love the most, and look forward to another 80 years and beyond. Gracias a todos!"