Our Story
For us, it's never been about just making tortillas
PURE JOY OF FAMILY
About Mi Rancho
We believe in the value of hard work and a daily dedication to our craft. With these practices in hand over the last four generations, we've been fortunate to build a 100% family-owned business alongside our incredible employees – our Mi Rancho family.
1939

When Mi Rancho first opened on 7th Street in Oakland, CA, it was the only Mexican grocery store in the area, drawing people from all around to purchase fresh hand-made tortillas, hot food, and goods from the Mexican bakery for their families.

1954

Robert Berber Sr. and Robert Berber Jr. purchased Mi Rancho® in 1954, seeing the potential to expand beyond the grocery store with the tortilla line already in the back. Hard work and dedication helped Mi Rancho become a fixture in Oakland as the best place to find Mexican chiles, spices, and fresh tortillas. When Mama Ofi, our beloved Berber family matriarch, began serving lunch, Mi Rancho became a lunchtime hotspot with lines of people wrapped around the block.

1955 to 1992

Mi Rancho continued to grow once they began supplying tortillas and chips to local restaurants, expanding beyond the walls of the 7th Street grocery store. It soon became clear that the future of Mi Rancho was as a premium tortilla manufacturer. In 1992, Manuel Berber took over the family business as owner and president.

1993 to 2019

Under Manuel's leadership, Mi Rancho expanded not just within California, but throughout the nation and internationally. In 2010, Mi Rancho sought to make a premium tortilla available to the masses.

2020 - Today

Mi Rancho continues to be a 100% family-owned business with the 3rd and 4th generation of Berber's at the helm. In 2020-2021, Mi Rancho released 3 new tortillas (Simply Authentic Mini Mamas, Simply Nourished Low Carb, and Gluten Free) and Mi Rancho's first-ever 7th Street Chips and Organic Salsas. Currently enjoying the new home of Elk Grove, California where they manufacture and pack all of their tortillas.
Explore our products
Over 80 years since Mi Rancho was started, we continue our commitment to a family-owned culture and a passion for making authentically crafted foods.
Shop products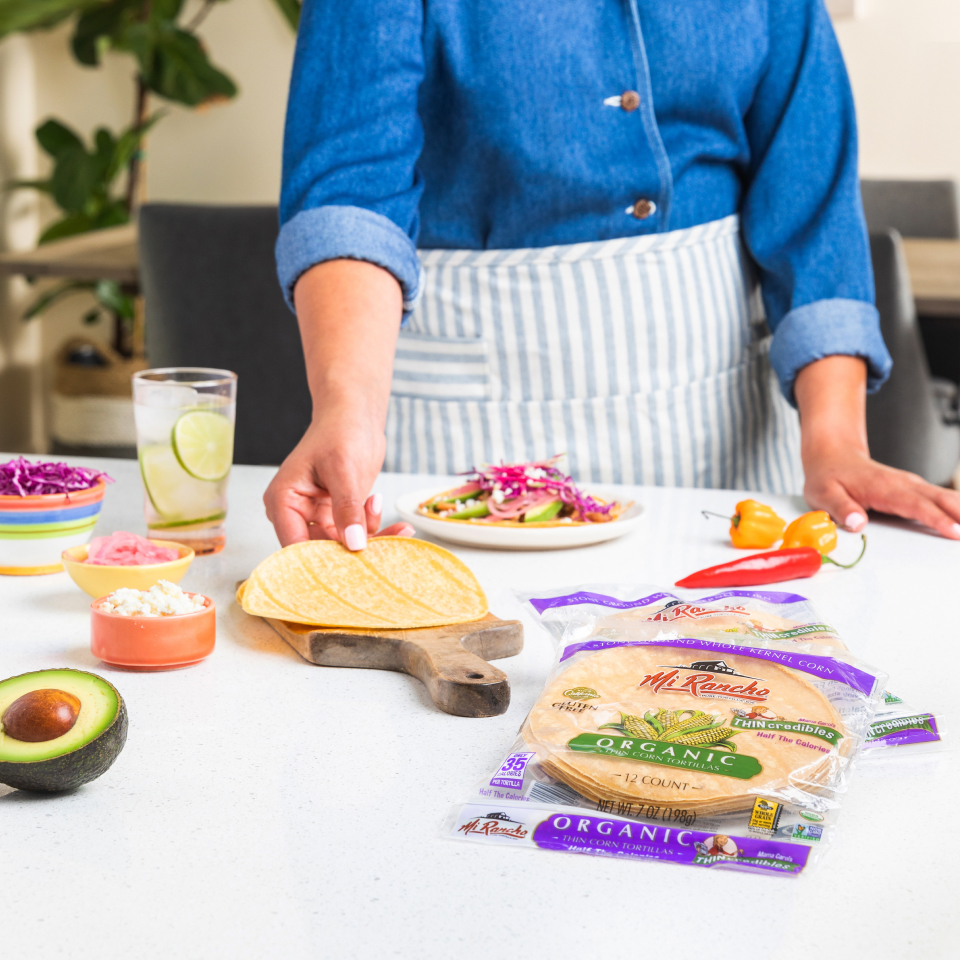 Learn more about our foodservice offerings
As a family of passionate tortilla visionaries, we pride ourselves in providing exceptional foodservice products since 1939.
Partner with us