Ingredients

Crockpot Mexican shredded chicken:

2 pounds boneless skinless chicken breast
10 ounces fresh tomato salsa
¼ cup chicken stock
2 tablespoons smoked paprika
1 tablespoon chili powder

Baked Taquitos:

3 cups Crockpot Mexican shredded chicken
8 ounces sharp cheddar cheese, grated
---
Instructions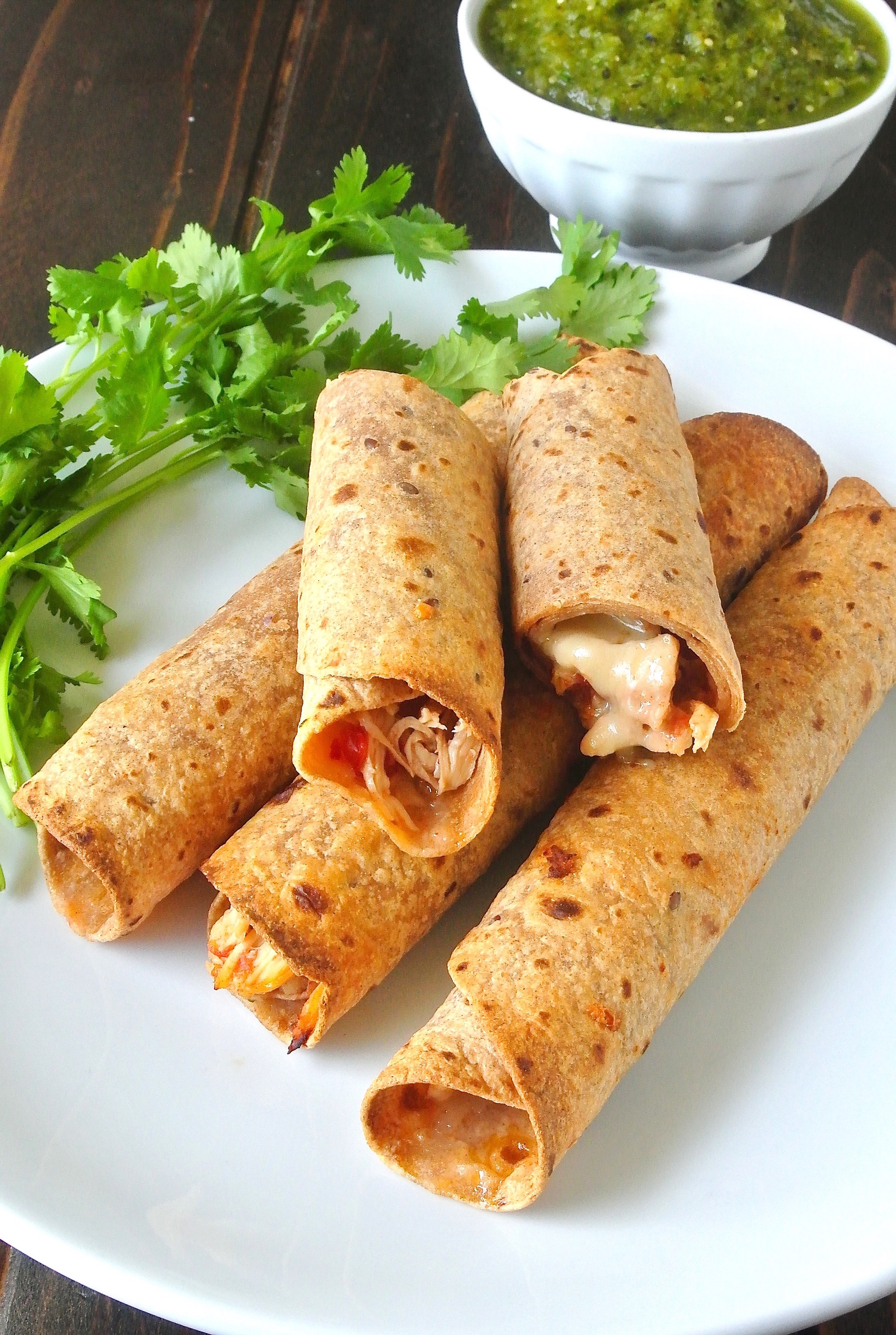 Crockpot Mexican shredded chicken:
Preheat crockpot on high.
Add the salsa, chicken stock, smoked paprika and chili powder to the crockpot and mix well.
Add the chicken breasts.
Cook on low for 4 hours or on high for 2 hours.
Remove the breasts from the crockpot and shred with 2 forks.
Baked Taquitos:
Preheat oven to 400 degrees F.
Place a rack on a baking sheet.
Take a tortilla and add 2 to 3 tablespoons of shredded chicken on the lower ⅓ of the tortilla closest to you, spread evenly.
Top the chicken with 1 tablespoon (or more if you like it cheesy).
Starting with the edge closest to you, roll the tortilla tightly.
Set on the rack on the baking sheet seam side down.
Repeat until all the tortillas are used.
Bake in the center of the oven for 15-20 minutes or until golden brown and crispy.