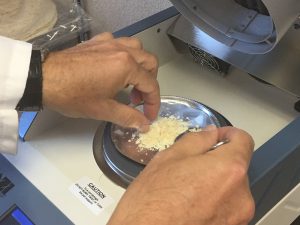 Consumer awareness of ingredients in grocery store purchases is on the rise. In General Market and Specialty Food stores alike, consumers are seen more and more reading the nutritional facts and ingredients panel on packages before purchasing. This demand for information is being addressed through forthcoming updates to the FDA Nutritional Facts Panel Guideline in full effect as of July 2018. Updates include labeling of added sugars and larger typeface for the facts panel. Additionally, since GMO labeling is a concern for consumers and food manufacturers, grocery stores and states have been responding with policies enforcing more clarity.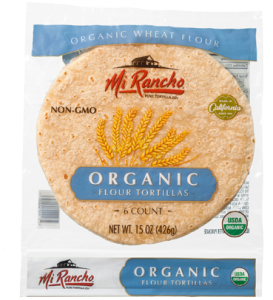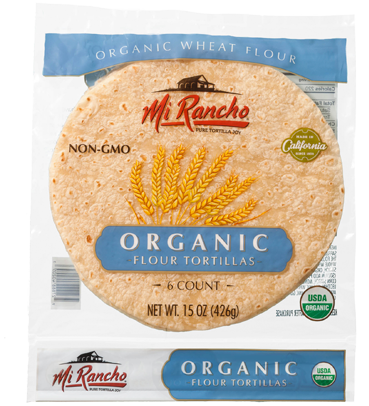 In an effort to maintain transparency, Mi Rancho makes a point to share information about the ingredients used in our organic flour and corn tortillas. As a matter of compliance, Mi Rancho Organic Tortillas are certified by an independent organization to make sure our ingredients and recipes comply with FDA guidelines. Above and beyond this compliance, Mi Rancho makes every effort to use ingredients familiar to consumers. However, with ingredient technology evolving at a rapid pace, some ingredients may not be familiar to consumers because they aren't the ingredients readily found in our pantries at home. But just because you may be unfamiliar with an ingredient, it doesn't mean that it isn't safe to consume.
Having worked in Research and Development for many years, I am very familiar with the functions of these ingredients, otherwise I would not be using them in our tortillas. I thought I would take this opportunity to review functional ingredients that may be unfamiliar to some of our customers and clear up any misconceptions.
Guar Gum:
Guar is a natural derivation from the Guar plant, which is commonly added to tortillas as a way to improve flexibility and increase shelf life. Organic Guar Gum is readily available, and is approved by FDA Standards, the USDA guidelines for Certified Organic Products and the Non-GMO Project Standards. Guar is not considered an allergen by the FDA and is considered GRAS (Generally Regarded as Safe). We use Guar sparingly in our corn tortillas to improve texture and flexibility with improved customer experience.
Sunflower Lecithin:
Sunflower lecithin is an emulsifier and dough conditioner of natural origin which acts to soften the tortilla and bind water to make the dough less sticky during processing.
Calcium Hydroxide:
Labeled as "Trace of Lime" in our ingredient statement, calcium hydroxide is the necessary ingredient used in the nixtamalization process of cooking corn to gelatinize starches, release healthy nutrients and produce natural emulsifiers that tenderize the finished tortilla. This is used only in corn tortillas.
Cultured Wheat Starch/Flour:
Whether in starch or flour form, this is a natural preservative that is approved for use in natural and organic tortillas. Fermentation of wheat flour or wheat starch produces organic acids which help to minimize microbial growth in our shelf stable tortillas and coincidentally contributes a beneficial flavor to the finished food.
Maltodextrin:
Technically speaking, maltodextrin is a short chain saccharide which acts as a carrier for other ingredients. It has no functionality that would impact the tortillas final performance. It's only along for the ride.
At Mi Rancho, we are committed to improving the consumer experience by defining these terms and the ingredient functions. We will continue to highlight unique ingredients in ongoing discussions via this webpage. If you have any further questions, please do not hesitate to reach out to us via our contact us page.