I've been in the food industry since 1998, but entered the tortilla manufacturing business in 2008 when I began working for the Berber's at Mi Rancho® as the Production Manager.
When I first arrived, I thought making tortillas would be the simplest thing to do – after all, growing up, I hadn't seen more than a few different types of tortillas. I learned quickly that I couldn't have been more wrong. Luckily, many members of my team had more than 20 years of experience in tortilla manufacturing making the world's best tasting tortillas and they were more than willing to show me the ropes.
At Mi Rancho, we make hundreds of different tortillas—corn, flour, specialty wraps, chips—each requiring different levels of knowledge to produce a tortilla that exceeds Mi Rancho's high standards. The expectations from customers vary greatly based on their preferences—very thick, very thin, yellow, white, blue, organic, long-shelf life—you name it, we do whatever it takes to make that happen and meet their needs.
Mi Rancho corn tortillas are unique due to the traditional corn cooking method—nixtamalization—which we maintain on a large scale. We have to plan our corn tortilla production a full day in advance. We begin cooking our corn up to 12 hours in advance of making our tortillas. In some lines, we still cook our corn with direct flame for about 45 minutes in water and lime. The corn then must steep anywhere from 8 to 12 hours to allow water to soak through the tough hull of each kernel. Different temperatures and recipes are required depending on what we are making: tortillas for chips, tortillas for table use, etc. We still use lava stones that are hand-carved throughout the week to grind the corn kernels into fresh masa. The amount of skill that our artisan bakers bring to this process is remarkable—it's truly an art. It's time-consuming and labor intensive, but the result is absolutely worth it. It's the aroma and taste of the actual kernel when you take a bite of the tortilla that shines through—you can determine that it's real corn, not corn flour as is often the case with competitive tortilla manufacturing.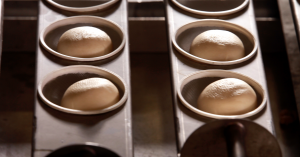 We make traditional authentic flour tortillas like I was used to eating at home, as well as Non-GMO and organic items for both our foodservice and retail customers. Flour tortilla manufacturing is different than making corn tortillas because there are so many variables to consider. From the number of ingredients and how they function and interact with one another to the baking temperatures and cooling required, all of these impact our ability to achieve the functionality, stretch, size, and performance that our customers have come to expect when eating Mi Rancho tortillas.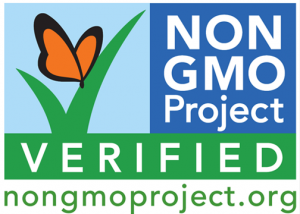 We add extra steps to our already detailed manufacturing process when making Certified Organic or Non-GMO tortillas as opposed to non-organic, general market items. It takes training, focus and expertise to make sure this is done correctly and we are meeting all organic and Non-GMO Project standards. It requires an ongoing process to make this happen—the facility must be constantly maintained, employees are continually trained to ensure they understand procedures required for compliance, dedicated equipment, as well as supplier vetting and maintenance of tight records. I'll do whatever it takes to get the consumer what they want—a quality tortilla that tastes great with the certifications they're looking for. I'm very proud of what my team accomplishes on a daily basis… no one can do it like we can.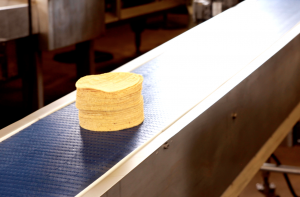 Food safety and safety of our employees are the top priority at Mi Rancho. Sanitation and Maintenance Departments do a great job making sure that all of our equipment and tortilla lines are working consistently so that my team can continue producing high quality tortillas. We have QA (quality assurance) technicians who are completely dedicated to assuring that product meets our specifications.
At the end of the day, we don't want the tortilla to be just part of the meal. We demand that every tortilla not only tastes great, but performs well on a consistent basis. I'm proud to say that I am the production manager, because I am responsible for every tortilla that leaves our facility with the Mi Rancho name. I'm especially proud that we make the world's best tasting tortillas.