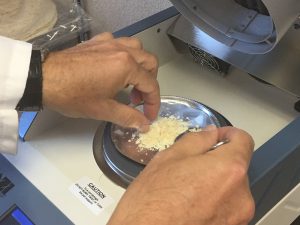 Having worked in research and development within the food industry for 20 years, I have grown used to receiving questions on a wide array of topics. Over the last decade, I seem to hear the same questions asked concerning GMOs (genetically modified organisms) all the time. One of the most common questions out there is "Why would anyone want to eat a diet containing GMOs versus a Non-GMO diet?"  Well, it's hard not to since about 80% of the food available in the grocery store contains GMO material.
Is it bad to eat GMOs? Not necessarily, as there is currently no scientific evidence to suggest GMOs cause health issues. Stay tuned though, the science is only about 30 years old. Why subscribe to a Non-GMO diet? It's simply a matter of personal choice. For the same reason people choose to eat exclusively organic, there are folks who want to avoid GMOs and manage what goes into their bodies. These people want to make active food choices for themselves and restrict consumption of ingredients of which scientists are still studying the effects.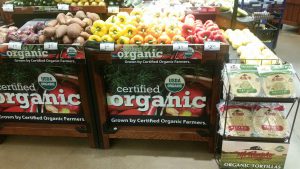 In my opinion, the Grocery industry does not make it easy to identify GMOs in food. There is currently no national law that regulates the labeling of GMOs in foods. Connecticut, Maine and Vermont passed laws requiring food companies to label for GMOs, but this has been thwarted by the recent signing of a Federal Law requiring the labeling of GMOs in packaged foods. The problem is there are plenty of loopholes in the law that make it difficult for consumers to make point of purchase decisions. According to the law, manufacturers can opt out of labeling GMOs on the package if they provide 800 numbers or QR codes to provide GMO status of ingredients. This process is limiting as not all consumers have internet access on their phones or the patience to call an 800 number for every food choice during their shopping experience. The law was a compromise of Big Ag, The Grocery Manufactures Association and legislatures to provide a modicum of GMO transparency.
In order to provide a fair and accurate accounting of GMOs in our food, Mi Rancho® works closely with the not for profit organization, Non-GMO Project, as a third party authority to verify the Non-GMO status of our tortillas. We have worked closely with the Non-GMO Project to have 12 Mi Rancho tortillas labelled as Non-GMO Project Verified, including those developed for foodservice and retail consumers. Each ingredient is exhaustively vetted to assure no cross contamination and to authenticate its Non-GMO status. We are proud to display the Non-GMO symbol on our tortilla packages. Consumers are demanding transparency into their food source and Mi Rancho is proudly responding by giving consumers the information they need to make educated buying decisions.
As the lead of innovation at Mi Rancho, I know that we will continue to source the best ingredients available to supply our customers with high quality products that are safe and wholesome, maintaining a continued level of transparency. In the past two years that I've worked at Mi Rancho, we have made great strides in developing Non-GMO and Certified Organic products that not only meet the stringent regulations, but perform and taste delicious. I look forward to continuing this tradition of innovation to create new products that live up to the Mi Rancho reputation for making the world's best tasting tortillas.