Our Products
At Mi Rancho, we combine our ancient, old world process with innovative, stateof-the-art equipment to produce the highest quality, best tasting corn tortillas, flour tortillas and chips. Our heritage-style baking and commitment to authenticity comes through in every tortilla. For us, it's all about Pure Tortilla Joy.
Discover how we put Pure Tortilla Joy in our Organic Tortillas and Simply Authentic Tortillas.
NON-GMO TORTILLAS
[bs_row class="row"]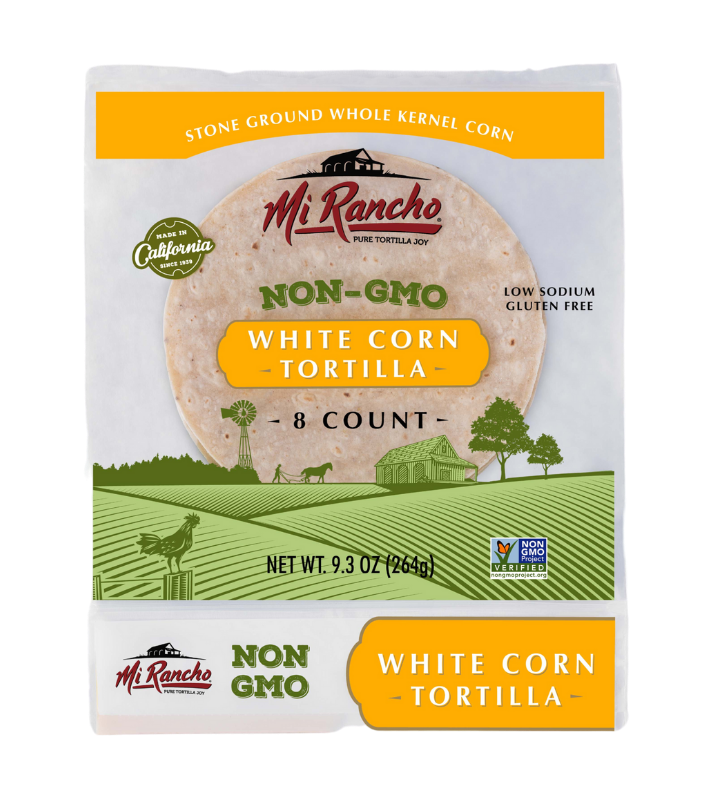 Made from the highest quality, clean-label ingredients, and are low in sodium.
Non-GMO White Corn Tortillas
[/bs_col]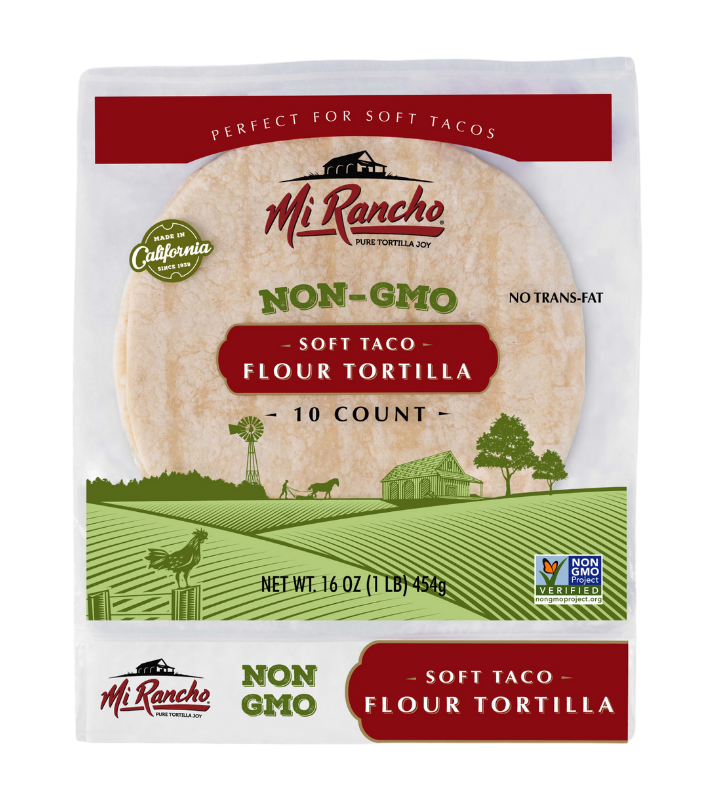 These light and fluffy tortillas have tasty little toast marks and are perfect for delicious soft tacos, quesadillas and small burritos.
Non-GMO Soft Taco Flour Tortillas
[/bs_col]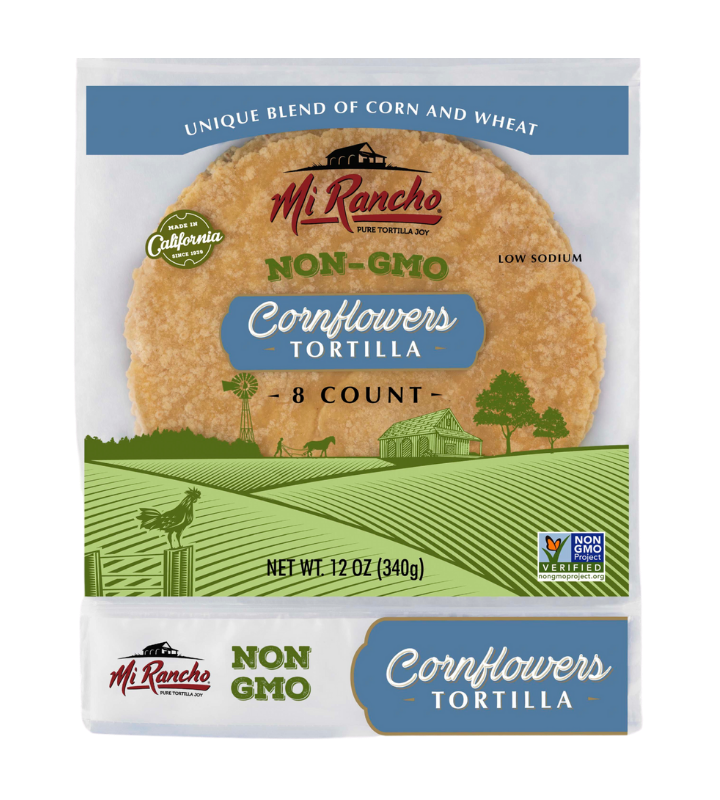 These low sodium and hearty, artisan tortillas roll like flour with the unmistakable rich flavor of fresh corn.
Non-GMO Cornflowers Tortillas
[/bs_col]
[/bs_row]