Our Products
At Mi Rancho, we combine our ancient, old world process with innovative, stateof-the-art equipment to produce the highest quality, best tasting corn tortillas, flour tortillas and chips. Our heritage-style baking and commitment to authenticity comes through in every tortilla. For us, it's all about Pure Tortilla Joy.
Discover how we put Pure Tortilla Joy in our Organic Tortillas and Non-GMO Tortillas.
SIMPLY AUTHENTIC TORTILLAS
[bs_row class="row"]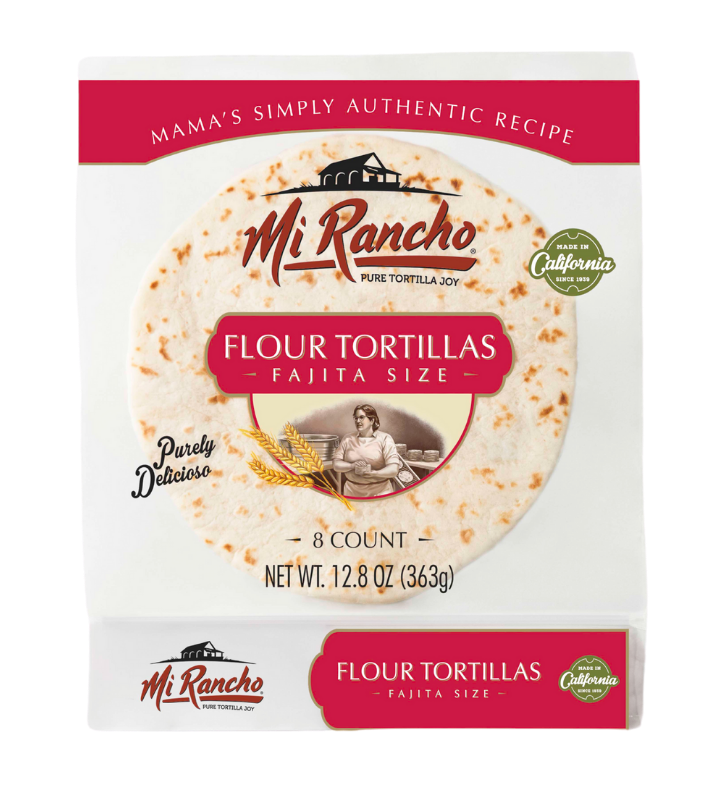 Visible grill marks and toast points give this tortilla its authentic look, taste and feel. It's the best tasting and most traditional flour tortilla in the industry.
Mama's Simply Authentic Fajita Flour Tortillas

[/bs_col]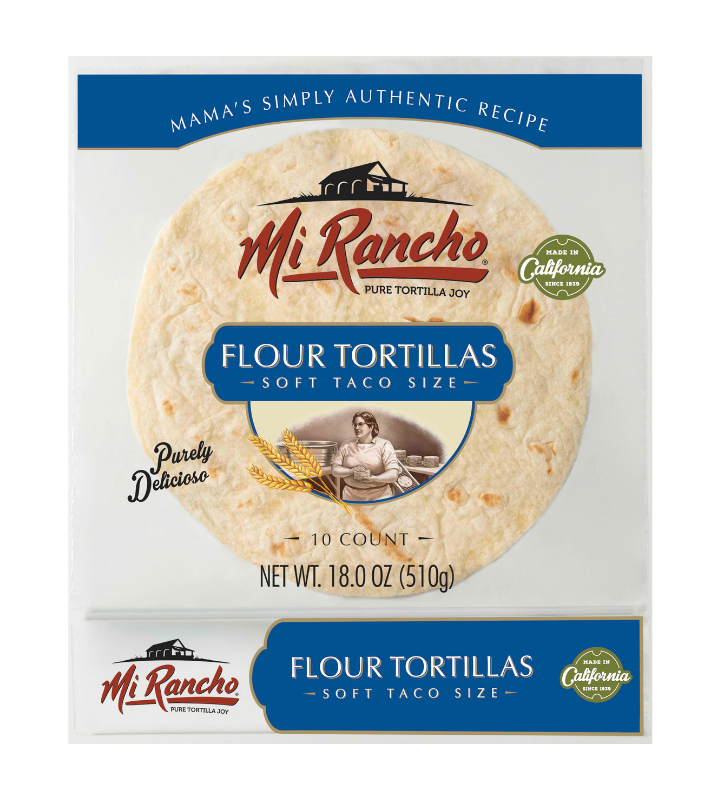 Slow-baked to perfection, these irresistible tortillas are soft and thick and have a rich buttery flavor.
Mama's Simply Authentic Soft Taco Tortillas

[/bs_col]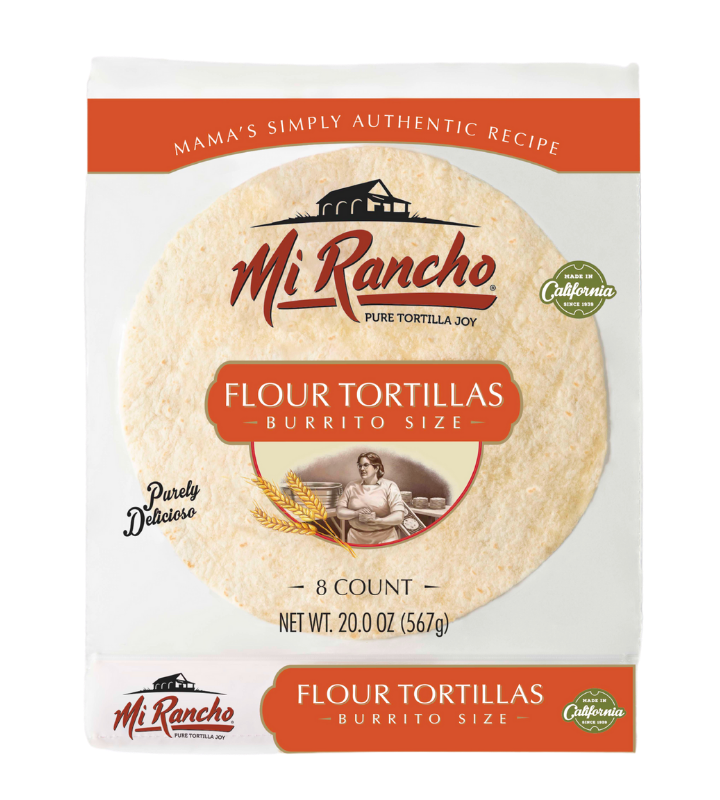 With its traditional look, you'll wonder if they were just made at home.
Mama's Simply Authentic Burrito Flour Tortillas

[/bs_col]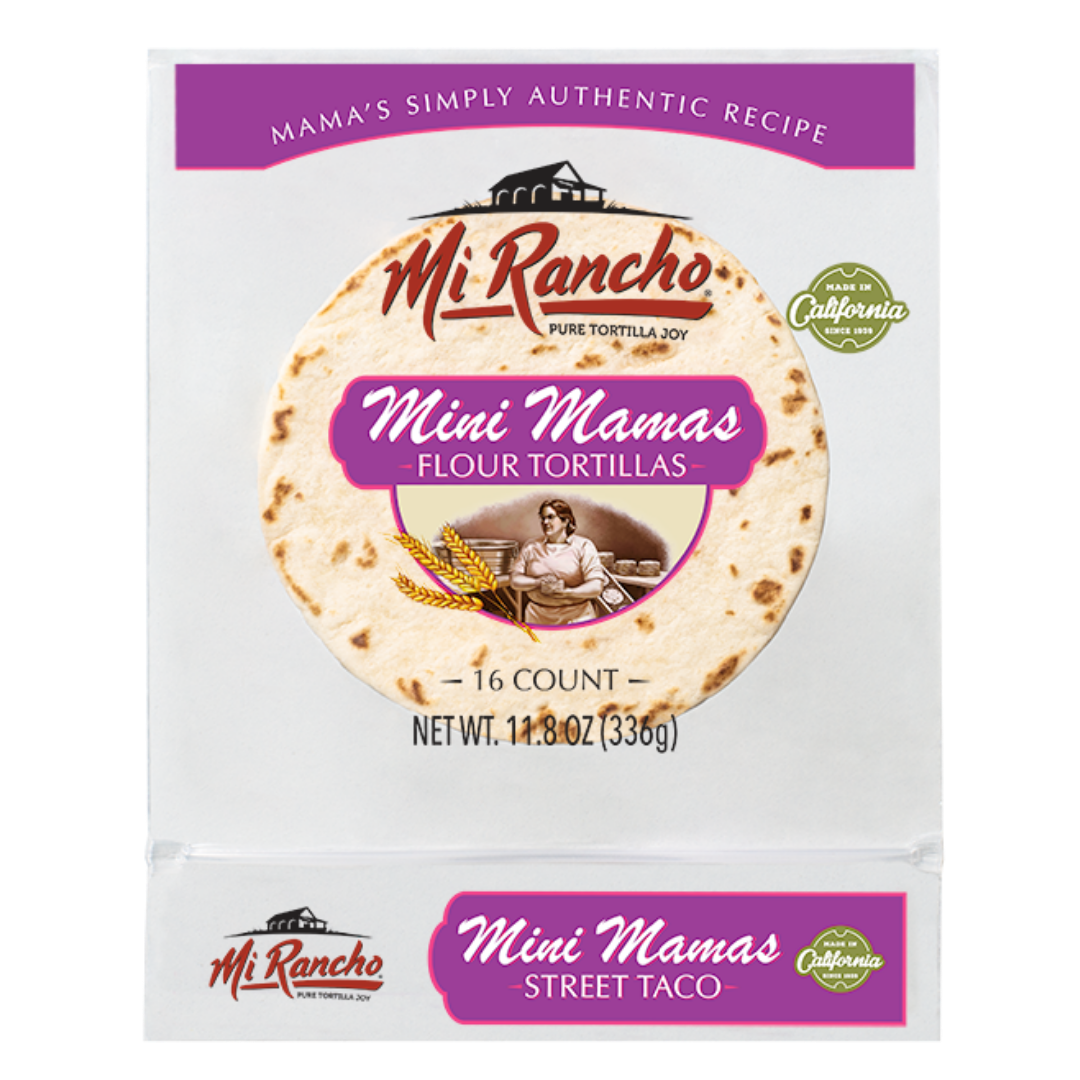 Perfect for street tacos, our Mini Mamas Street Taco Tortillas are made the old-fashioned way, just like Mama used to make. They are thick, soft and irresistible.
Mini Mamas Street Taco Tortillas

[/bs_col]
[/bs_row]